DIMEPIECE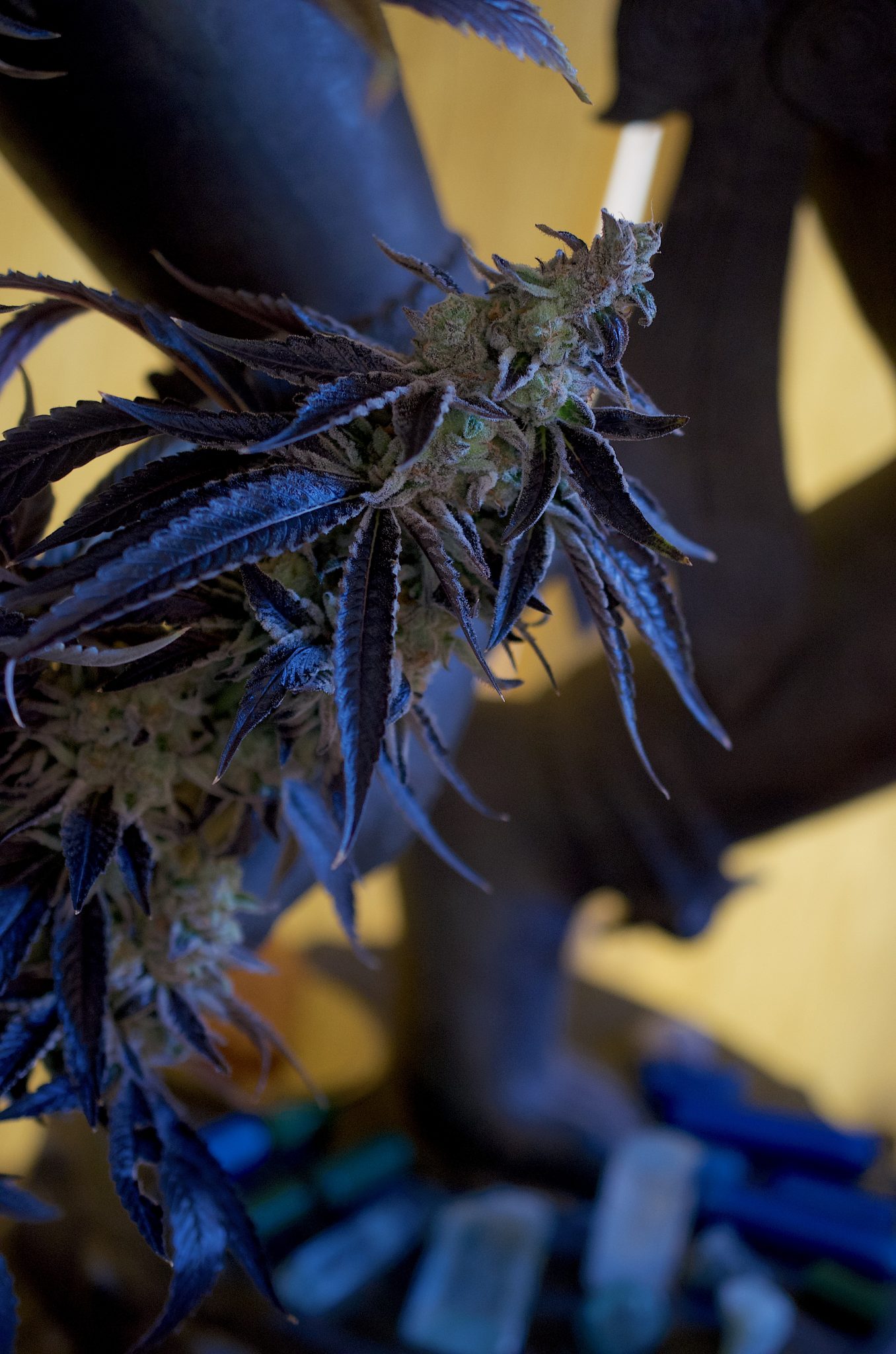 DIMEPIECE has large bright and ridiculously resinous green buds are the gifts given to us by the union of Sour Girl and Acai Gelato. This is a potent, regularly high THC testing flower, "One of the most potent combinations in the marijuana industry today." said Where's Weed. First impressions from this indica will be unforgettable as the sharp aromas of Manchego, Nag Champa flower and Loganberries greet your nose. A hash smokers' easy favorite given its expansive flavors of red licorice and fresh tilled soil that follow a robust floral kerosene inhale. Be prepared to be relaxed. In its hug of a high this flower will bring on feelings of exhilarating bliss and has been known to help take away mental and physical stress.
SOUR GIRL is the popular staff favorite, a cross of Sour Diesel and Girl Scout Cookies. This cross produced dense sticky buds hefty with exceptionally gassy terps. Another of our award- winning regular high THC testers, this flower on inhale begins with a bang and smooths out to a relaxing, balanced high. The fast onset makes for an extra pep in your step followed by deep and full body relaxation.
SOUR GIRL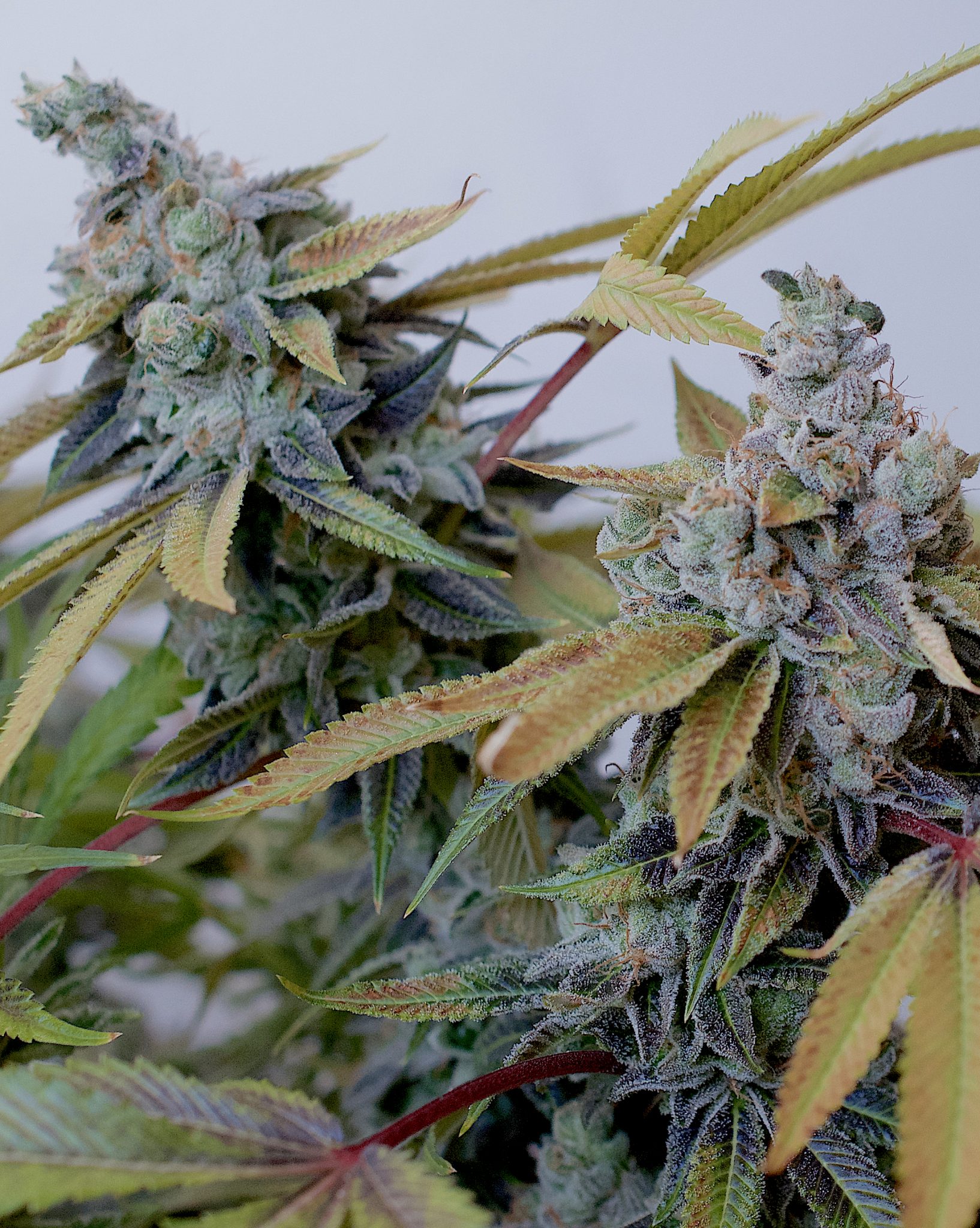 DURBAN

PURE SATIVA!  Keepers' DURBAN Medicinal effects are instant, exciting, and clear-headed. Absolutely no body fatigue or heavy feeling from this strain. High in THCV… said to relieve interocular pressure, decreases appetite, and counteracts the paranoid feeling from high levels of Delta 9.  The dominant smell and taste of Durban Poison is earthy and sweet, with a subtle pine aroma.  This strain is best for active periods, chores, and other daylight activities.   Enjoy her strong, happy head high that's great for creativity and daytime errands.
Keepers of the Craft CBD OG has deep Forest Green hues and rugged brick red hairs cover this dense and nodular strain. Wonderfully, complex aromas of Lemon Meringue and Fresh Marshmallows waft upon cracking open a jar of CBD OG. Smooth and uplifting notes of Chamomile and Cedar coat the palate upon inhalation. An excellent introduction into modern Cannabis for everyone, multiple award winning CBD OG's social, creative and anti-anxiety effects are highly sought after. With six High Times 1st place finishes, & a 2:1 CBD:THC ratio with a special kick of cannabigerol (CBG: a cannabinoid rarely found among normal medical cannabis strains), this indica-dominant flower is perfect for soothing PTSD, anxiety, inflammation, stress, nervousness, muscle tension, and chronic pain.
CBD OG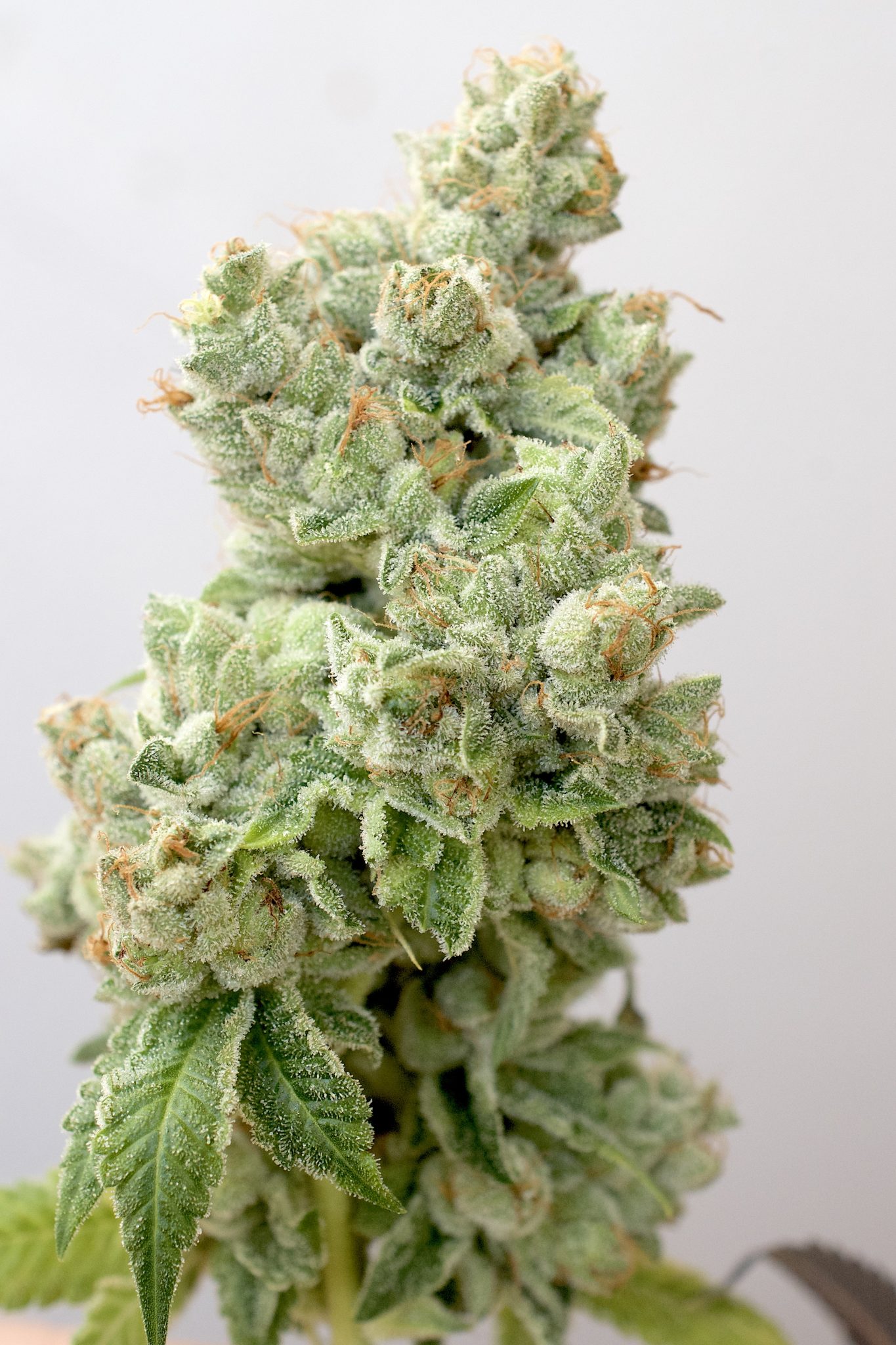 HEADBAND, also known as simply "HB," is a hybrid marijuana strain and love-child of cannabis' power couple, OG Kush and Sour Diesel. The smooth, creamy smoke is accented by flavors of lemons and diesel while the long-lasting effects are great for pain relief, helping you to relax, and to combat elevated stress levels. Many report that the effects create a slight pressure around the crown of their head and feels as though they are wearing a headband. The effects have been known to come on slow, so pace yourself with this potent hybrid. Though the strain delivers a strong mix of euphoria and creativity, it's better used as a rainy-day strain, as it tends to cause a spacey feeling that can hinder daytime tasks. The strongest effects are centered on the body, making it a good choice for chronic pain and anxiety. It can also be used to treat nausea and wasting conditions, as well as mood disorders, muscle spasms, and migraines. Headband has a smooth, creamy taste with undertones of lemon and diesel. Expect dry mouth and dry eyes; other negative effects are more rare..
SUPER LEMON HAZE is our natural wonder, a sativa godsend! Exuding a uniquely zingy combination of sour citrus and lemon head candy, this award winning strain shines because of its snow-sparkly trichomes and bright green calyxes. After a strong, indica-like hit, she eases into a balanced high, one can expect an increase in social interaction and creativity. Medicinally, her high potency and haziness can assist with pain therapy and appetite stimulation. This flower rightfully won the 2008 and 2009 High Times Cannabis Cups.
SUPER LEMON HAZE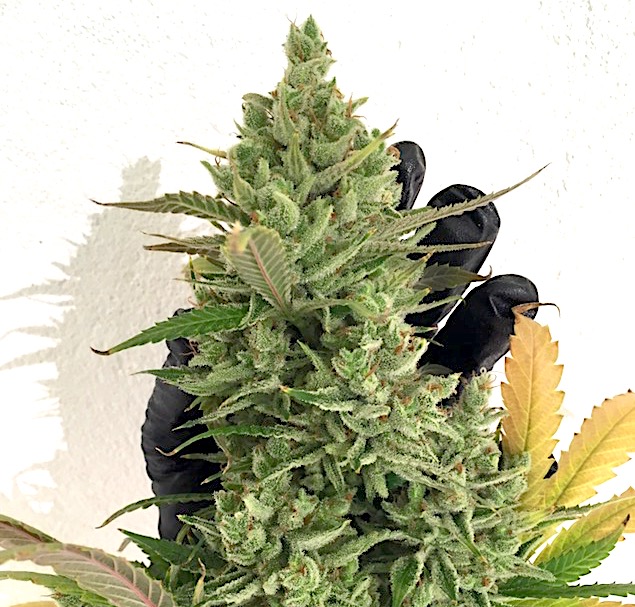 GRAPE APE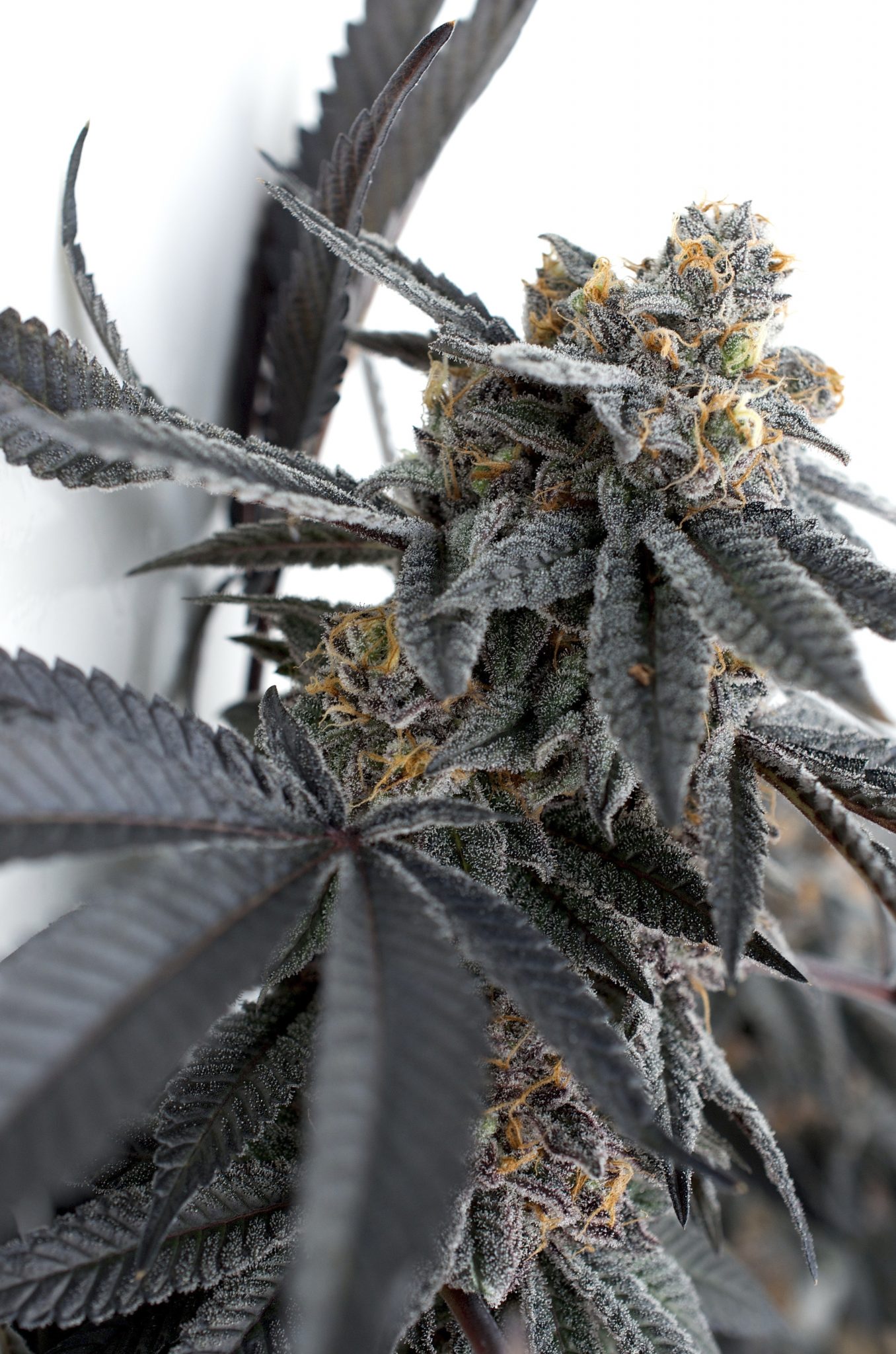 GRAPE APE is a tasty, memorable strain with strong indica roots. Its distinctive look and complex fruity flavor makes it an easy favorite — to say nothing of its incredibly potent body high. Grape Ape is the product of strains as different as Mendocino Purps, an award-winning Northern California crossbreed, the influential staple strain Skunk, and a legendary Afghani landrace. The combination of these nuances has yielded a bold and visually striking variety.  Keepers' Grape Ape cut was gifted to C.R.A.F.T. in Mendicino from Kyle Kushman in 2008.Grape Ape provides the best of both worlds: mental clarity and full body relaxation that will put you in a state of Zen. Grape Ape is marked by standout colors and multi-layered scents — this is a beautiful strain!. The leaves themselves are a deep green, with certain phenotypes expressing shades of purple and even red, with copper-colored pistils throughout. Aroma profile is a sweet, candy-like grape and berries scent that wafts from the chunky buds. This strain may be helpful for those seeking to treat insomnia, muscle spasms, chronic pain, anxiety, and ADHD.  Also good for relieving pain, melting away stress and anxiety and encouraging restful sleep.
Keepers RASPBERRY COOKIES is derived from two of the tastiest indica dominant hybrids – Girl Scout Cookies and Cherry Pie Kush. A 1st place winner in the 2015 San Francisco Patient's Choice, you will see why immediately upon encounter. A pungent funky-berry sweet smell jumps from the jar like a waft of edible shortbread cookies would out the oven, fresh baked to get you baked. "Raspberry Cookies are a swirl of contradictions. Both airy and dank, neither sedative nor energetic; it's heavy enough to be grounding, yet light enough to keep you on your toes." said SF Evergeen's Caitlin Podiak. One can expect an almost immediate head high to float away worries and later pains. The feeling of walking on a cloud steadily morphs into usually either energy for a munchie mission, or a creative, happy afternoon – both well deserved.
RASPBERRY COOKIES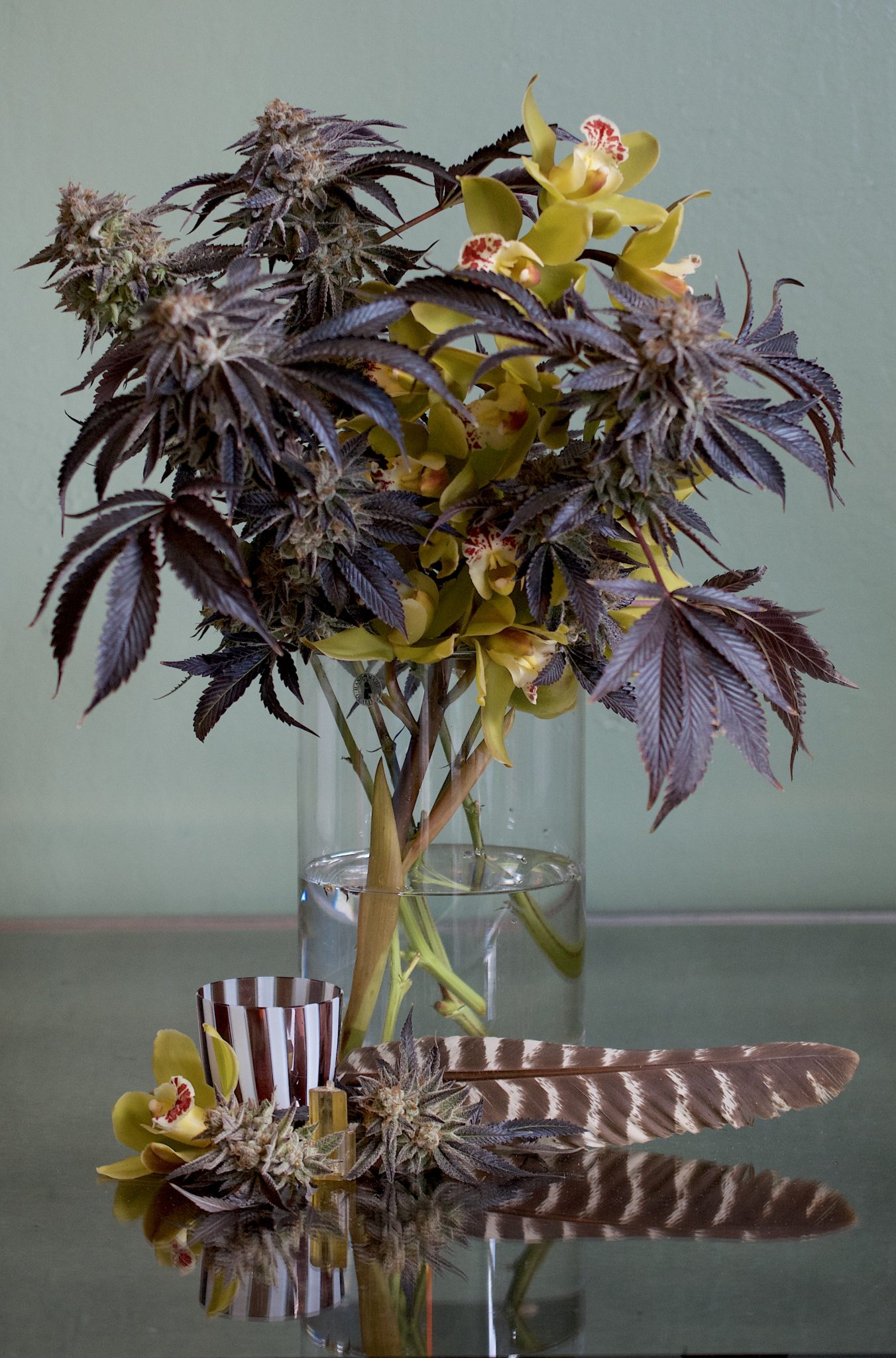 BLACK CHERRY FUNK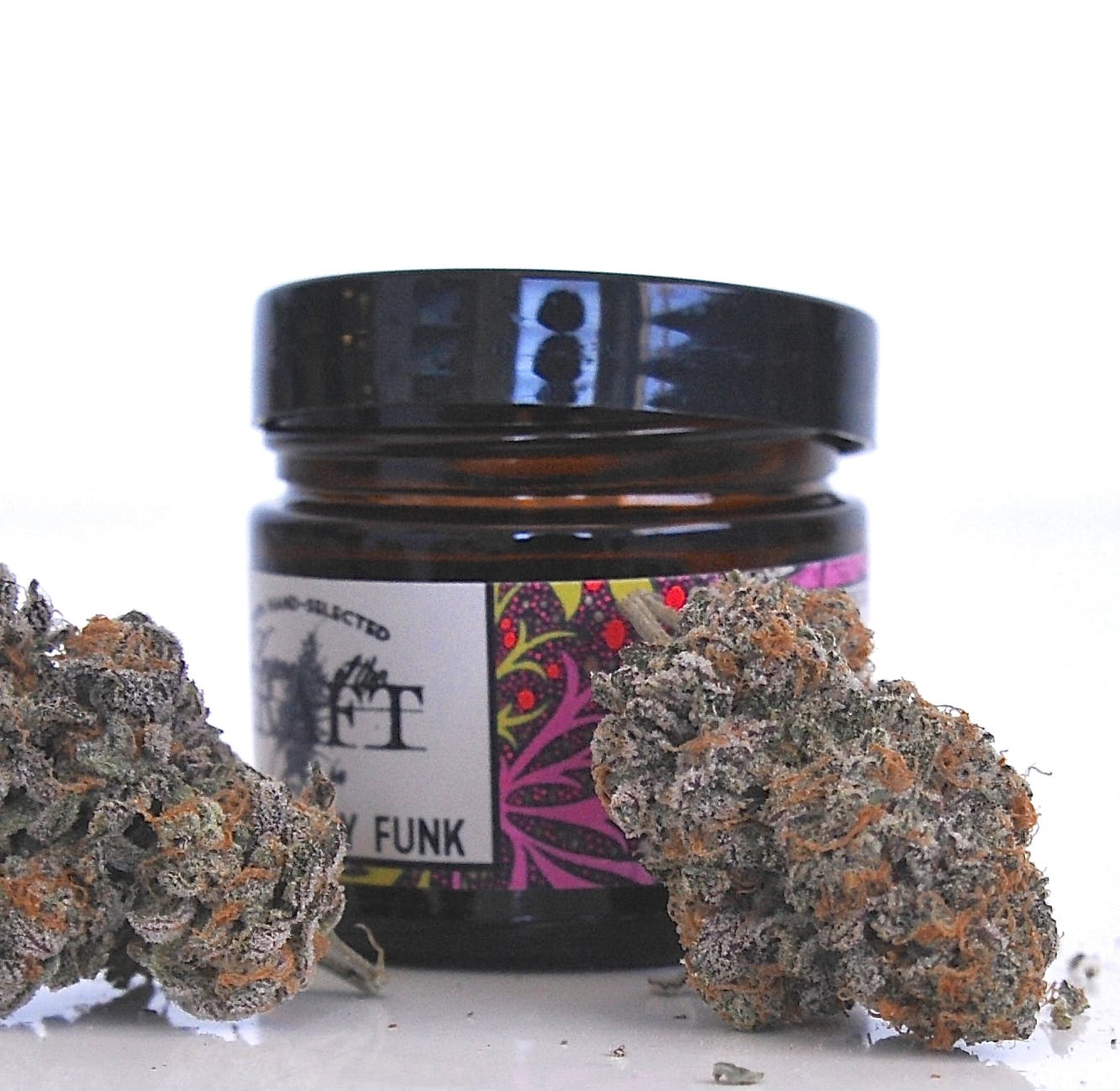 As one of the original Craft sweethearts, BLACK CHERRY FUNK stands alone in her own terpene profile. Her fragrance is layered with sweet mellow berries, cherry cola, currants, and hash. After admiring her white crystals and light lavender coloring, enjoy light tokes of an equally as delicious vapor with euphoric and relaxing effects. Her slight indica dominance is medicinally effective for pain therapy and stress relief.

Black Cherry Gelato is a 60/40 Indica dominant cross of Black Cherry Funk and Acai. BLACK CHERRY GELATO is the second superstar to derive from the Black Cherry family. She carries the same scent and color as the Cherry Funk, but presents the strength and vigor from her father, the Acai. This combination results in a moderate indica hybrid, more potent than the Funk and more flavor than the Acai. Great for sleep management and pain therapy.
BLACK CHERRY GELATO