C.R.A.F.T. CANNABIS
THE GO-TO PLACE TO DISCOVER AND TASTE FINE CANNABIS…
Whether you're a Bay Area Native, new in town, or just passing through, you'll be sure to find something special at CRAFT that you won't find on other store shelves. 
 We are 100% self-funded, giving us the control to ensure an uncompromised quality of service.
KEEPERS OF THE CRAFT DEALS
---
SALE DATES:
July 1st – July 4th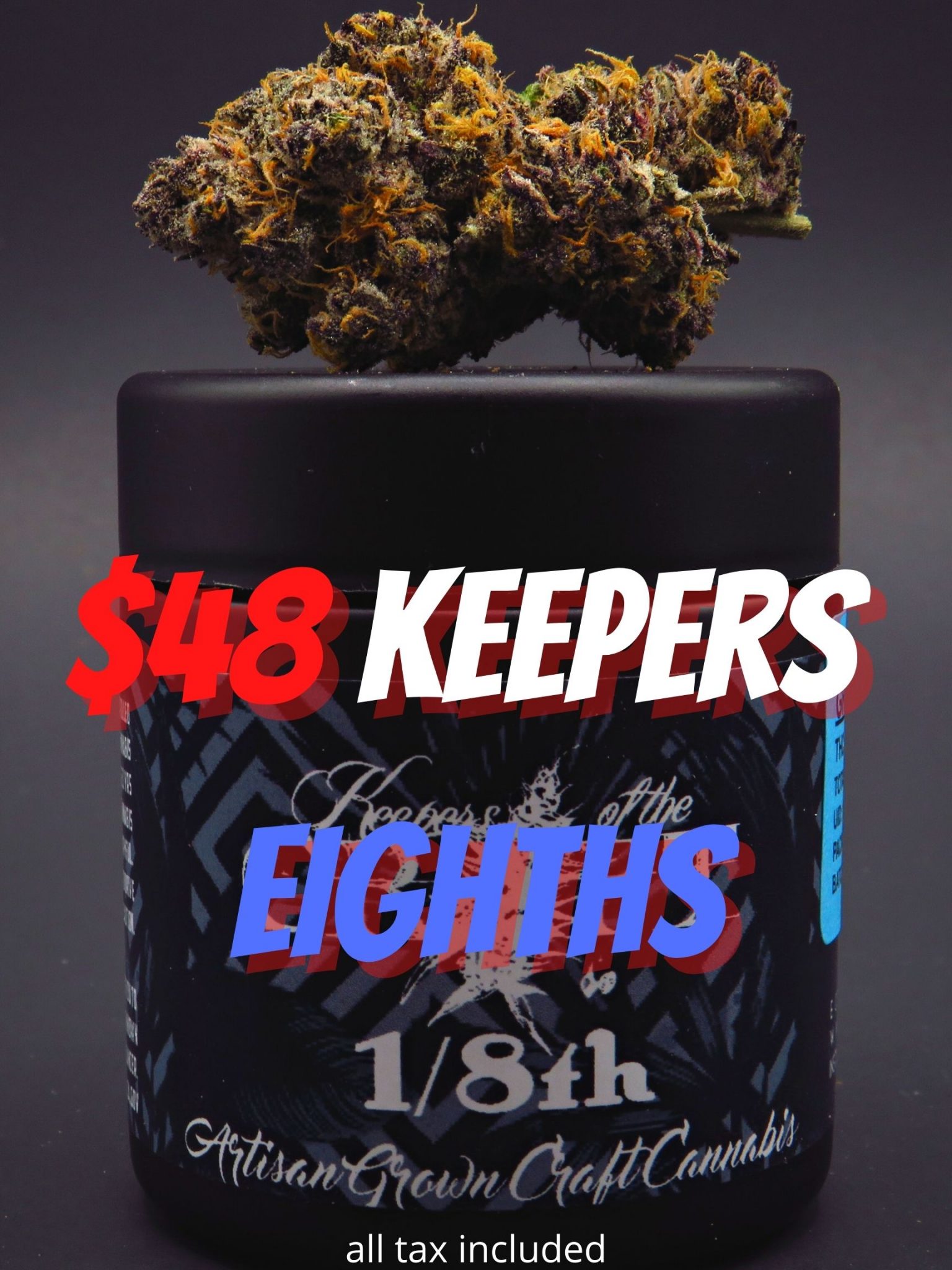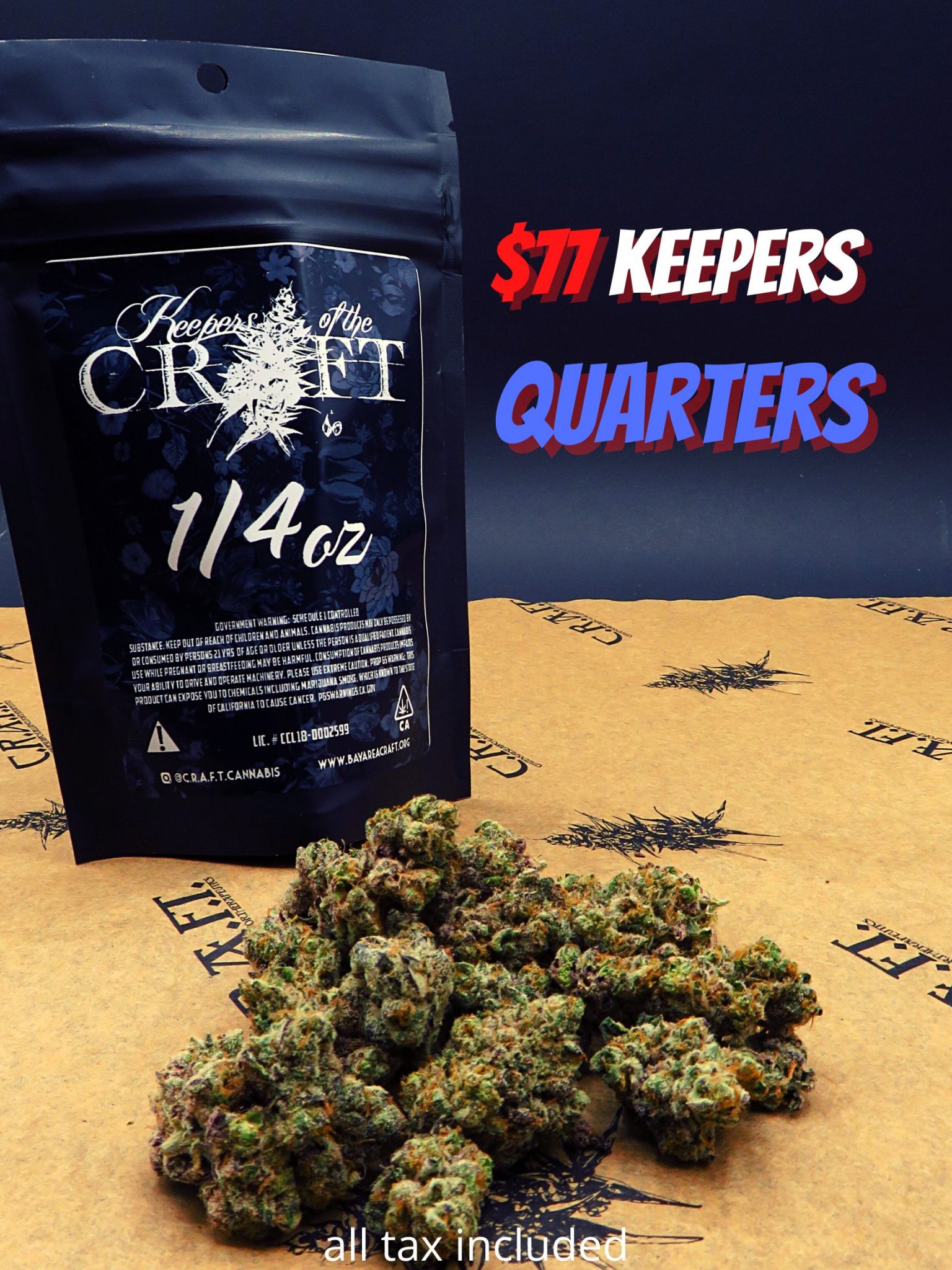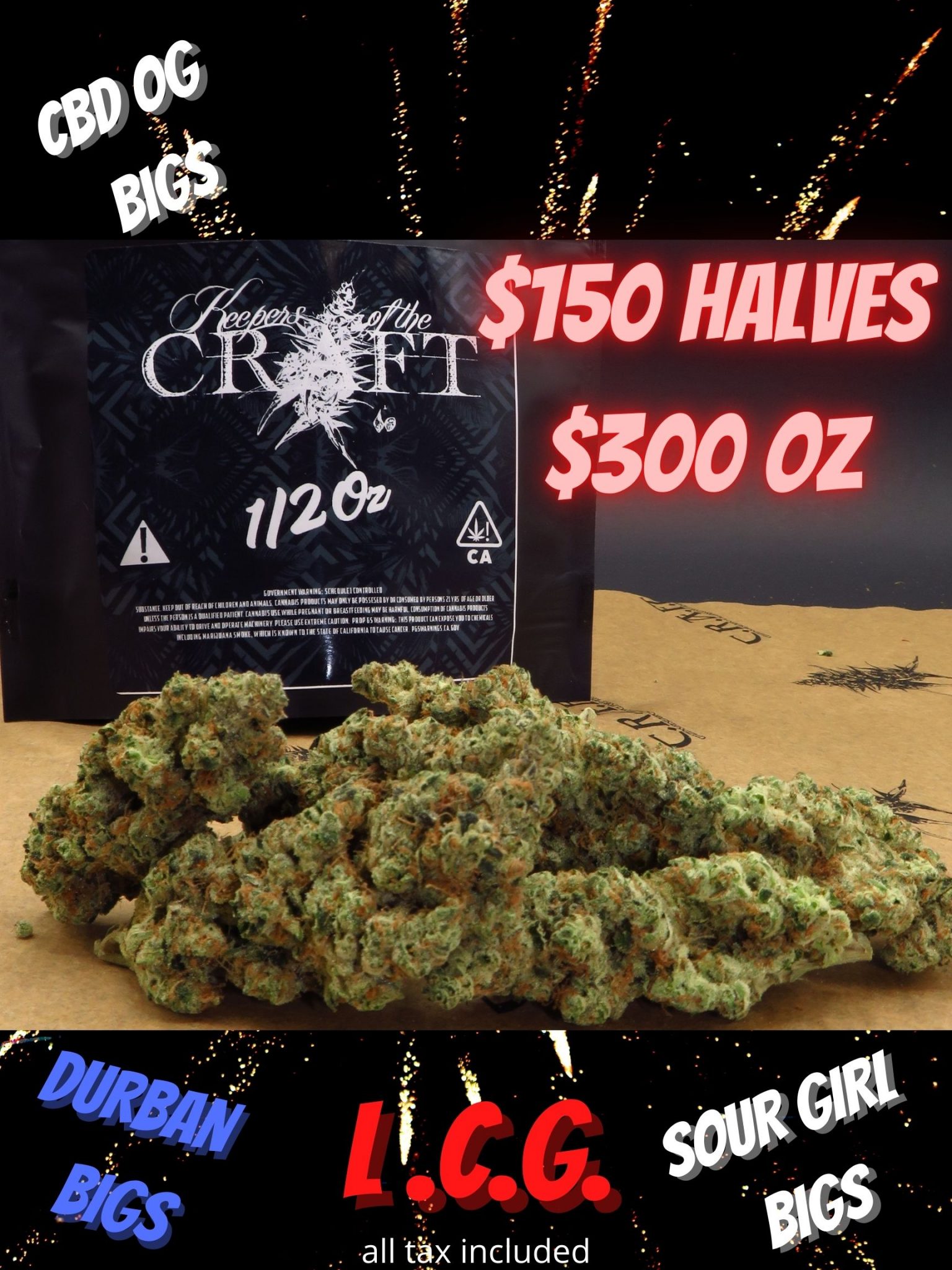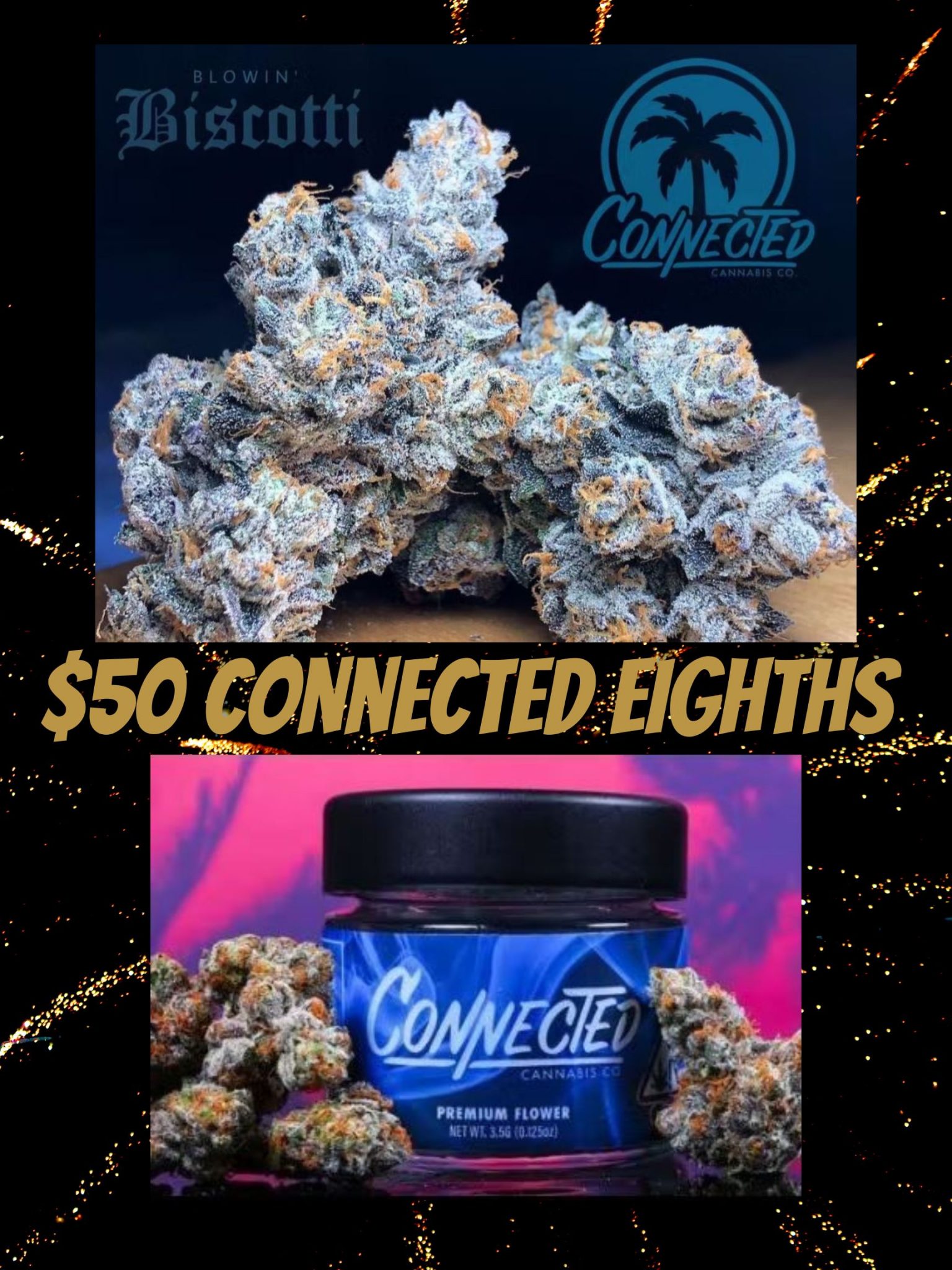 ---
1/2 OZ BIGS
$130 –

CBD OG
$170 –

DURBAN
$170 –

GRAPE APE

 
$170 –

SOUR GIRL
.
1/2 OZ MEDIUMS 
$120 –

CBD OG
$160 –

DURBAN
$160 –

SUPER LEMON HAZE
$160 –

SOUR GIRL
$160 –

WEDDING CAKE
$160 –

DIMEPIECE 
$155 –

L.C.G.
.
1/4 OZ BIG BUDS
$95 – DURBAN
$95 –

GRAPE APE
$95 –

SOUR GIRL 
.
1/4 OZ MEDIUMS 
$70 –

CBD OG 
$85 –

SUPER LEMON HAZE
$85 –

SOUR GIRL 
$85 –

WEDDING CAKE
$95 –

DIMEPIECE 
$80 –

L.C.G.
.
$25 HALF EIGHTHS (1.75g)
CBD OG
DURBAN
GRAPE APE
SOUR GIRL
WEDDING CAKE
SUPER LEMON HAZE
DIMEPIECE 
L.C.G.
---
NEW TO THE MENU!
.
Available in strain specific INDICA and SATIVA! Vegan, Gluten Free, Dairy Free, Natural Plant based Colors, Etc… AND DELICIOUS!
.
GREENLINE

Indoor Flower – Award Winning and OG creators of the super-potent ORANGE TREE STRAIN!
.
KANEH CO.

Edibles – Rachel King's high-end culinary gourmet edibles! (Truly mouth watering Edibles)
$18
Solventless Gummies

: MANGO CHILI (The Perfect Balance of Sweet and Tart with a hint of spice!)
.
OmEDIBLES

– This All-Female run company harnesses the restorative power of plant medicine to create superior products that enhance self-care, wellness, and enjoyment for everyone.
$18

HIGH CBD MELANGE GUMMI

– 10 Gummies per Pouch, each 10mg CBD & 0.2mg THC 
*Not sure which edible or flower to try today? Ask your Budtender for their Staff Pick at checkout!*
---
WEEKLY SPECIALS!
Buy any 2

M

O

O

D

S

Tinctures, get one

FREE

!
**Discount applied after order is received***LIMIT ONE PER ORDER**
.
Choose safe, touch-less payments for your orders!  Sign Up at Paytender.com or call 800-687-7160 and link your debit card or bank account.  No cash or card swipe necessary!  Questions?  Check out our Concierge page for the Paytender FAQ
.
Please wear a mask at delivery – for everyone's safety!  Thank you for your help!
.
Early Bird Discount – Order between 10am to 11am for a 5% discount!
.
No Double Discounting Please
*ALL SALES FINAL*
EXCISE TAX INCLUDED IN ALL PRICES YOU SEE ON MENU
CA PROP 65 WARNING – This area and the cannabis products sold at this store contain chemicals known to the State of California to cause cancer, birth defects or other reproductive harm.
Click Menu Below to Sign in!